Pipeline Construction for Oil & Gas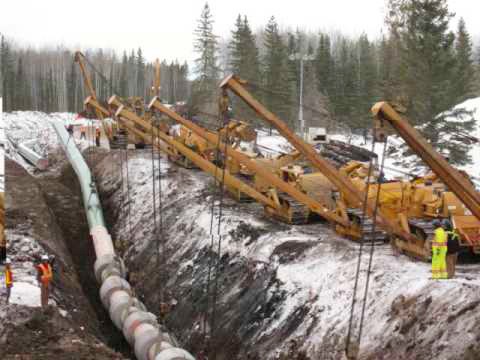 Jomax Construction's pipeline construction division has extensive experience in the mid-continent including Texas and New Mexico. We've successfully tackled a wide variety of projects up to 36" in diameter including steel, HDPE, composite pipe materials, fiberglass and Zaploc. We've worked in all types of terrain from the loamy topsoil and precipitous slopes of the Rocky Mountains, to the rich clay and topsoil of the heavily wooded areas of Oklahoma, to the caliche and rock of West Texas and the frozen terrain of North Dakota.
Our typical oil and gas pipeline projects range from 12" to 36" in diameter and lengths of a few miles to manning multiple simultaneous 100+ mile spreads.
At Jomax, our construction services provide you with the long-lasting, safe and reliable pipelines that move energy across the United States. Our attention to detail and safety-first mindset, from planning to execution, is what builds our strong and loyal relationships with clients. Our many years of experience and up to date technology keeps us ahead of the game when it comes to cross-country pipeline contracting companies.
For more information on our pipeline construction services please, contact us today.