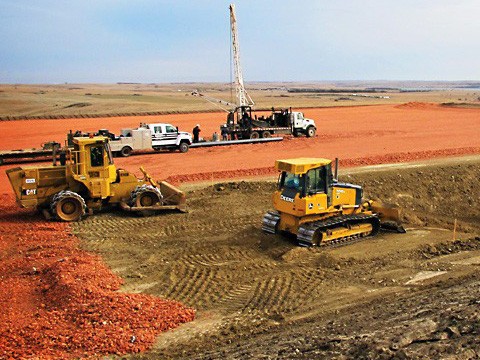 Jomax has installed thousands of miles of gathering systems throughout our operating areas. While extremely different from cross country pipeline projects, Jomax has the equipment, experienced personnel and project management capabilities to handle any gathering system
As drilling sites (well pads) produce oil & gas, those products need to be transported to larger pipelines, local storage or offload facilities so they can get to market. The most cost effective manner to move the product is for the operating company or hired midstream company to develop smaller diameter gathering lines which interconnect the well pads to larger storage facilities or major pipelines. These gathering system networks are extensive in major shale plays.
Services Offered
Gathering System Pipeline Construction
Well Hook Ups
Pad Construction
Tank Batteries
LACT Units
Fabrication
For more information on gathering systems please, contact us today.